About mySQL Hosting
The wide-spread, free and powerful database system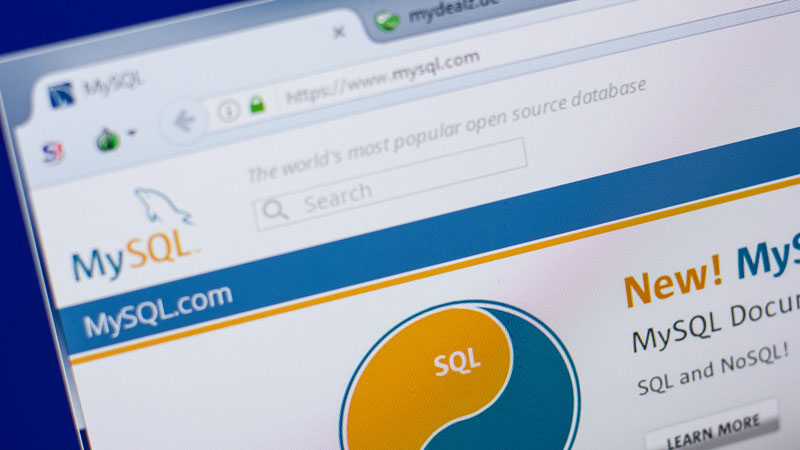 mySQL hosting
is a type of hosting where mySQL database services are supported on the provider's web server.
What is mySQL?
mySQL is a powerful, heavy-duty, relational database management system. It runs as a database server, providing multi-user access to a number of databases. It is completely free, stable, secure and very well documented. mySQL was originally developed by the swedish company named "mySQL AB", but meanwhile this enterprise was bought by Oracle. mySQL can be deployed on more than 20 different operating systems.
What is a LAMP? And what the heck is a WAMP?
The most common combination of softwares for web applications in connection with mySQL is the "LAMP" server setup. LAMP means:
L
: "Linux" (the free, stable and secure operating system) -
A
: "APACHE" (the free, high performing web server) -
M
: mySQL (as a database) -
P
: "PHP" (as the scripting language). A "WAMP" configuration is a server with Windows as an operating system. Although
mySQL hosting
can also be provided through Windows-based servers, it is rather unusual. Linux (LAMP) systems are cheaper, more reliable and easier to manage, so
mySQL hosting
is usually performed on LAMP systems.
Wich common applications and websites use mySQL?
Most of today's web applications are based on LAMP systems and therefore the combination of PHP as a scripting language and mySQL as a database management system. Well known applications powered by this setup are the Joomla content management system, WordPress and other blog applications, XT commerce and other shopping cart systems and many more. Some giant websites use mySQL as their database server: Wikipedia, Facebook, Flickr, Nokia.com and even YouTube. These huge services use load-balancing with distributed database data on many servers though.
What are important features of a good mySQL hosting provider?
Pay attention to some features a mySQL hosting provider should have, if you want to use the full potential of your mySQL hosting package. Of course, some basic factors besides the following mySQL hosting-specific features are high performance, 99.9% uptime, regular data backups and after all - a good price value.
mySQL and PHP Versions:
Before signing up with a
mySQL hosting provider
, make sure they provide you with the mySQL and PHP versions you need. If their website doesn't state details, write an email to their support or chat with a live person. In this way, you can even immediately test their competence and responsiveness.
Number of allowed databases:
The amount of databases that hosting providers offer with their plans differ enourmously - even with hosting packages, that do have simliar prices and other attributes. Some provider's hosting package allows only 1 mySQL database, others allow 25 databases, and other providers give you an unlimited number of mySQL databases. Of course, with every database, there is an unlimited number of tables, you can create. However, since you are especially searching for
mySQL hosting
, you should pay attention to the allowed number of
databases
, >before< you sign up and make sure the amount is sufficient to your needs.

Database administration interface:
Usually, with most mySQL hosting providers, you can create or modify databases from within your control panel. However, the administration of your database is mostly not possible through control panels. We at the editorial do prefer phpMyAdmin as a web based administration interface for mySQL databases. Of course, phpMyAdmin can be installed by you manually. However, good
mySQL hosting providers
do support this great administration software right with their basic installation package and give you an embedded link to it from within your control panel.

PHP Details:
Usually, you use PHP as a scripting language to read from and write to mySQL databases. However, PHP has many variables that can be turned on or off and modules, that can be installed or not. To be sure that all features you need are installed, the best is to see a PHP-Info page.
Furthermore, some providers offer the possibility of customized PHP.ini files - even for shared hosting packages. In this file you can activate or deactivate many of your PHP features yourself as you need them. A good support will help you with this, if you are not 100% sure what you need.
Own Cron Jobs:
If you want to perform databases backups on a regular basis, won cron jobs are a handy feature. Some mySQL hosting providers allow the creation of own cron jobs, that can start a script for database export and copying or even emailing it to you.
Click here to see the best mySQL Hosting providers in today's hosting industry.