Business Hosting Features
The most important hosting features for business websites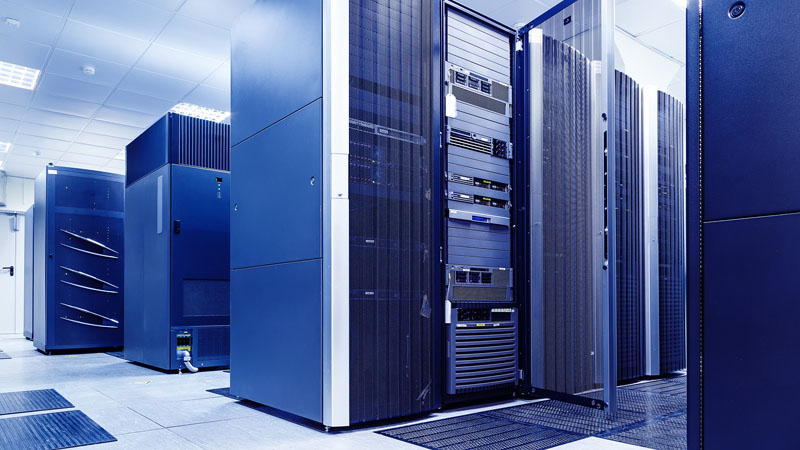 Business Hosting demands special features by a web hosting provider. For businesses it is importent to stay competitive, have high security, reliability and uptime. Business hosting clients have different needs in bandwidth and storage space, than private homepages do. Let's have a look at the details of what makes the difference between a good business hosting provider and a simple web host.


Reliability and Security
Do you want your website to be offline? Do you want your contents to "disappear" and the database with clients, orders or credit card numbers to be vanished for ever? No? Then obviously, the most important part about hosting is security and reliability. 99.9% uptime guarantee, courtesy site data backups and mirrored file storage units should be part of the business hosting provider's service and infrastructure. For network security, the data center should have multiple internet connections through different carriers.

Support
If your business web site is down for any reason or it does not do what you want it to do, you will be happy about a high quality, 24/7, toll-free, friendly and competent support! Every hour offline is potentially a business loss and even worse: If Google sees your site is offline, this could seriously affect your search engine listings position and thus your revenues. You will want fast and helpful assistance.

eMail services
Businesses usually need many email addresses for their staff and for different purposes. A good business hosting package offers plenty of email accounts to be configured any way you want. Additionally, autoresponders should be available for every account. So, if John leaves on vaccation, automatic responses are sent to people trying to contact him. In this way they can contact with another person at the company and don't wait for weeks. A good spam assassin is valuable with email services as well.

Mailing list programs
Bulk mailing software allows to send emails to a large amount of people, that are listed in a database. This can be a great marketing tool. Not every business host offers this as a basic part of their package. In this case, excellent software can be found (even free one), if the server supports PHP/mySQL (wich it definitely should as a business hosting package).

SSL certificates
If sensitive information is submitted to your website (like credit card information), it is highly recommended to use an SSL certificate for a secure internet connection. This allows for the use of https, the secure HTTP protocol. Transmissions are then encrypted. The strength of the encryption key depends on the kind of SSL certificate that is used. The certificate is emited by a SSL cert provider, that guarantees for the verification of the encryption. If you want to deploy your own SSL certificate, you have to buy one wich costs usually around $100 per year - the prices vary greatly in this area. However, a good business hosting provider offers a shared SSL certificate as a free feature of their business hosting plan. In this way you can offer SSL to your visitors, but don't have to buy an own cert. If your business is large and you have a lot of transactions, you will want your own SSL cert. In this case it is important that your hosting account has the possibility to activate your own SSL at your server (wich is not trivial).

FTP services with many users
Some businesses require the transfer of large files, like graphic designers or in the printing industry. FTP is the perfect way to allow clients to upload large files to a specific location at your server. If you need this feature, you will want a business hosting provider that allows for a large or unlimited number of FTP users. For other applications you may want anonymous FTP, like offering many large files for download.

Visitor and referal Statistics
For a business, it is vital to understand who are the visitors, where do they come from, what are they looking for and so on. A business hosting package should provide you with detaild in-depth statistics and analysis about these topics. In this way you can understand wider contexts, optimize the user experience and increase the success of your business.


In today's economics, there are many businesses, that depend on their web services as an integral part of communication, sales and information. Business hosting should provide companies with serious services and high quality. Not every hosting plan is optimized for business needs. Take care that the business hosting package you decide for gives your company the room to grow and the quality it needs right from the beginning.