Cheap Hosting Facts
Only accept high quality despite low prices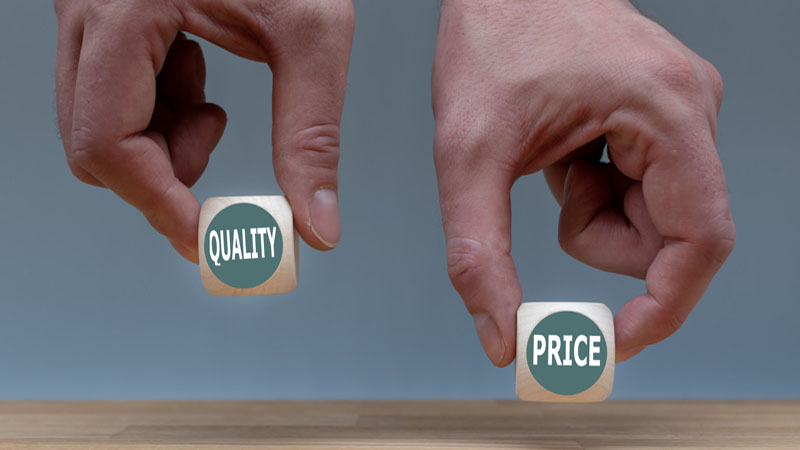 Cheap Hosting
should nevertheless be good hosting with a high price value. Of course, it is tempting to save money and buy something cheap. We all want to save money! And that's simply intelligent. However, it's not intelligent to pay 10% less for something that has 80% less value. So in the end, it is not only important to pay a low price. It's vital to pay a low price AND get a high price-to-value ratio!
A
cheap hosting package
is of no use if it doesn't work or makes a lot of trouble. Something that doesn't function or is not reliable is not worth anything. So the trick is to have a look under the hood of
cheap hosting providers
and to evaluate the quality of what you get for your bargain. This is where we come in. It is our daily business to perform extensive research and write detailed reviews about web hosting providers and their packages. We feed our huge database with all the information we find and thus can show you
cheap hosting
providers that offer a lot. The following explains briefly how to evaluate
cheap hosting
providers, so you don't buy a bunch of trouble at a bargain price.
One thing is super obvious, however nearly nobody thinks about it in the first place: A cheap hosting provider can tell the people whatever they want...but is it really true? They pay smart marketing guys to think about stories that sound great and imply so much, although it is never said what are the facts. They have so many servers and great infrastructure and their support is one of the best in the industry, yada yada... One thing you can do about that is to read our reviews. We perform daily critical, in-depth research and testing of web hosting providers. And we don't believe everything just because they have a fancy web site.
What to check out about cheap hosting providers?Reliability:
If your site is offline, it's useless - no matter what a cheap bargain it was. So it is vital that
cheap hosting providers
do have a data center structure that assures high reliability and connectivity. Multiple connections to the internet through different carriers are obligatory to assure a reliable network. Mirrored RAID storage units and at best a pooled-server architecture make sure, files are protected against hardware failure. Regular data backups to remote sites are an important feature as well. Good
cheap hosting
providers will give you a 99% (or even 99.9%) uptime guarantee, because they know about the high quality of their own infrastructure.
Performance:
Some cheap hosting providers pack so many web sites on one single server, that it becomes very......very......s...l...o...w. Then, when you try to complain at support, your email is simply ignored and you realize, there is no telephone support. Hmm. After 2 weeks they write you back, that in their service level agreement there is a limit of 30,000 web sites per server and that everything is as it should. You will feel helpless and frustrated. Why should you pay $2.95 /month for that, if you can have lightning-fast performance for $3,50 somewhere else? Cheap hosting providers that use the pooled-server architecture have best performance by the way, because the available calculation power of the whole pool is serving all incoming requests.
Support:
Your bargain can transform into something very expensive, if it comes to telephone costs for support. Make sure, your hosting provider offers a 24/7 toll-free telephone number. You also don't want to hang around hours at the telephone talking with silly machines, you want a real support person speaking to you as soon as possible. Your time has a value as well. There are cheap hosting providers that guarantee to take incoming calls in less than 2 minutes with a real support person. We tested it and they really do! Other
cheap hosting providers
make you crazy, when you call them...
Money-back guarantees:
The really good cheap hosting providers are confident in their ability to satisfy their customers. So they do give a money-back guarantee. Some for 30 days, others longer and a few even grant an any-time money-back guarantee. In case they do not make you happy (something you usually realize within the first month) you can leave them and get your cash back. If you choose a cheap hosting provider with a money-back guarantee, you don't have a risk and you don't need to be frustrated.
Give a damn about a cheap hosting provider's own testimonials:
Many web hosting providers have testimonials at their own web site. Guess what: they are invented or bought and even if they were real, they are highly selected. What about the hundreds of emails that naver make it to their web site, that read "your service is ridiculous" or "I am so frustrated with you guys" or "your performance is crap"? Of course, they make it like this: They offer some clients that want to upgrade a free plan, if they - in exchange - write a very friendly testimonial along with a signed permission to publish it indefinitely. If you want to know what really is the deal with a hosting provider, read the critical and neutral reviews on our web site and not what they tell about themselves.
Click here to see the best Cheap Hosting providers in our records.