GoDaddy VPS Coupon October 2023
---
How to save the most cash off your VPS purchase
+ More months, more savings
The longer you lock in on your hosting plans, the more cash you save. First of all, GoDaddy gives you a better price for more months. Additionally, the coupon will substract even more cash from this discounted price. BTW: You need to lock in on at least on year of VPS hosting to get the discount. However, if you decide you want to have 3 or more years, you will save literarly hundreds of dollars upfront.
+ Don't purchase additional items, that are included already
A secure socket layer (SSL) certificate is included in all GoDaddy VPS hosting plans - so no need to purchase that one extra.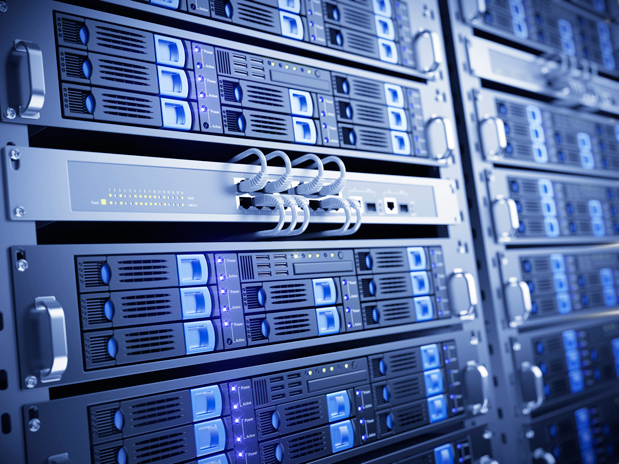 GoDaddy VPS Hosting Plans Comparison
| | | | | |
| --- | --- | --- | --- | --- |
| Economy | Value | Deluxe | Premium | Ultimate |
| Ram: 1 GB | Ram: 2 GB | Ram: 3 GB | Ram: 4 GB | Ram: 8 GB |
| Storage: 40 GB | Storage: 60 GB | Storage: 90 GB | Storage: 120 GB | Storage: 240 GB |
| Traffic: 1 TB /Mo. | Traffic: 2 TB /Mo. | Traffic: 3 TB /Mo. | Traffic: 4 TB /Mo. | Traffic: 8 TB /Mo. |
| from $24.99 /Mo. | from $39.99 /Mo. | from $59.99 /Mo. | from $79.99 /Mo. | from $149.99 /Mo. |
All Plans include:
Free setup (within minutes your VPS is ready to go)
1 year SSL Cert (as mentioned above)
Three own, dedicated IP-addresses
Money-back guarantee
24/7 Support by phone, email and ticket system (Call (480) 463-8824)
Full admin / root access to your server
You can host and manage multiple sites on your VPS
In the following video, a webmaster explains the steps moving his website from a GoDaddy shared hosting account to a GoDaddy VPS server. You can follow this step-by-step tutorial to do the same with your site.
GoDaddy's VPS services consist of a perfect amalgamation of shared hosting solutions as well as dedicated hosting elements. VPS hosting is a bit similar to dedicated server solutions in the sense on VPS hosting, your website is added to a private server, much like a dedicated servers with the difference that on a VPS server there are a lot less websites running, which enhances your websites performance and efficiency
GoDaddy VPS Features and Plans
Talking about VPS hosting, usually people tend to think about specialized big-enterprise providers like Rackspace. However, GoDaddy nowadays offers an incredible depth and quality of virtual private servers and complementary services.
You can choose between a
variety of operating systems
for your VPS. These include:
Linux / CentOS with cPanel (including patching)
Linux / CentOS without cPanel (semi-managed option)
Linux / Fedora (semi-managed option)
Microsoft Windows Server (includes patching)
Patching, monitoring, security, backups and support is all included in the price for a VPS. These things usually require a lot of skills, knowlegde and time. In this way you can concentrate fully on your business. Additionally, GoDaddy guarantees RAM, Storage and Bandwidth with every single VPS. This means, if another customer on the same server has a calculation intensive process going wild and consuming all the ressources, your VPS stays fast nevertheless, because your ressources are blocked from access by other users.
One big advantage is, that the price includes an SSL certificate (secure socket layer) free of extra costs. SSL makes visiting your website more secure for your users. Google announced in August 2014, that websites using SSL technology will get improved rankings.
Google wants to make the web more secure and reliable
, while making it harder for spammers to reveil their identity. This is the reason, why they announced their
SSL everywhere program.
This means for you as a site owner, you want to make your new projects secure, using https and to rank better. If you want to buy SSL for a shared hosting plan, use this
Godaddy Coupon
. For web hosting discounts see the
Godaddy Hosting Coupon
page. GoDaddy VPS servers will include the necessary certificates (wich usually cost a lot of cash) without extra charges. They don't announce that, but it's included. So with your
GoDaddy VPS Coupon
, you can even obtain the cert for free.
The Best of the Best in VPS Hosting
Providing a comprehensive array of web hosting solutions to over 13 million customers worldwide, GoDaddy cater to the needs and specifications of all types of online users, which include both private webmaster as well as online entrepreneurs.
And the best part about GoDaddy's VPS solutions is the fact that they provide the service on both Linux based and Windows based operating systems and platforms. On top of that the daddy of all web hosting also provides more than just a handful of options, which users can utilize when it comes to scaling-up or scaling-down their website.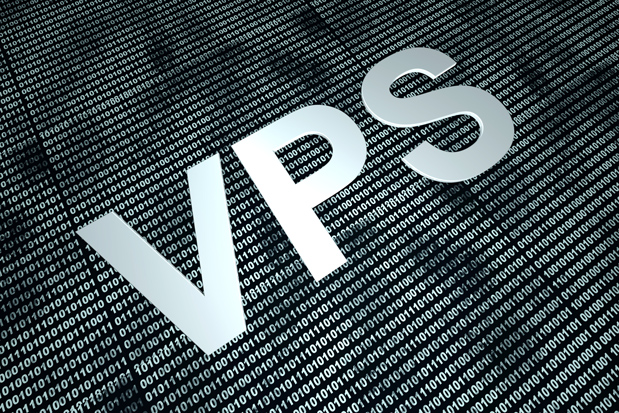 Plus, GoDaddy also provides users with a multi-tier management levels and has highly competitive packages designed for corporate and private users. This is significantly important to understand specifically for the fact that a majority of web hosting companies only provide a total of two levels of management services, for example, Self-managed and Fully-managed whereas GoDaddy only offers a total of 3 management levels, which has made GoDaddy a truly unique and exclusive web hosting master.
When people consider using VPS solutions, they always tend to think about other large companies such as Rackspace or Lunarpages. However, you will be surprised to know that GoDaddy has a comprehensive and diverse range of VPS hosting plans that are more efficient, user-friendly and cost-effective as any.
On top of that GoDaddy has never attempted to advertise the fact that it provide users with high quality services at prices that, it is safe to mention, can remain unmatched by other big enterprises.
On top of that GoDaddy also provides its VPS user base with free one year SSL Certificates for added and enhanced website security. And SSL Certificates have also gradually become an important aspect when you talk about Search Engine Optimization.
Google has repeatedly placed emphasis on how SSL Certificates can positively affect your website's search engine ranking.
Note for Webmaster:
Because GoDaddy's VPS hosting is not looked upon as a regular feature, so the promo coupon you see that have 50% off on web hosting will not be applicable on GoDaddy's VPS packages. And if you're looking for web hosting deals then it is important that you check our list of coupon for GoDaddy's web hosting packages.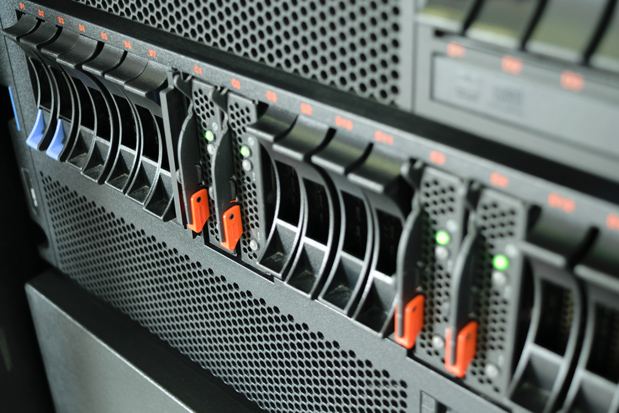 The Advantages of GoDaddy's VPS Solutions
There are a plethora of benefits attached to using GoDaddy's VPS solutions. In light of this, mentioned below is a full range of advantages you can enjoy:
Have your VPS Ready to Run in a Matter of Minutes
It is true that a majority of VPS hosting providers that people subscribe to take a full day to initiate while others can take more than 24 hours to start and configure. However, with GoDaddy you can have your website up and running on their VPS in a matter of minutes. An insanely big advantage when you talk about having your website configured and ready in critical scenarios, when a delay of just a couple of minutes can cost a lot of money.
GoDaddy Provides Topnotch Industry Control Panels Free of Cost
While a majority of other web hosting companies will charge a heft amount of money when you talk about incorporating your best control panel, for example, Plesk or cPanel, GoDaddy's VPS solutions are already incorporated with the aforementioned control panels. And with managed as well as full-managed options at your disposal, you can choose to select your control panel of choice without absolutely having to pay an extra dime.
Scaling On Demand
Another enticing benefit of using GoDaddy's VPS solutions is the very fact that the company allows you to switch to another GoDaddy VPS package anytime you want. Plus, the transition is fast and effective and does not involve any sort of re-provision. This again is a tremendously advantage compared to services that prompt you to re-configure your entire setting whenever you join a brand new server. Plus, with GoDaddy, even your IP remain the same as the one for the current package.
Multiple Choices when it comes to Operating Systems
You will be surprised to know that GoDaddy provides all users with a plethora of choices when it comes to operating systems. The company provides its VPS hosting solutions on Linux platforms such as Centos 6, Centos 7, Fedora and Ubuntu whereas it provides its services on all Windows platforms from Windows 2008 and beyond.
Root Level Access
While a lot of Managed VPS solutions companies block access to their root levels, GoDaddy on the other hand provide users with an unprecedented access to the root level of all their VPS servers that you can even choose to install. For example, you can install PHP, modules, server local proxy and a ton of other technical features.
Free Secure Socket Layer Certificate
While majorities of other web hosting provider ask you to pay for SSL Certificates because they are additional feature, GoDaddy however, provide its users with a free subscription of their SSL Certificates for a full year after which you will have to renew your SSL paying a small amount every year. Plus, GoDaddy has also outlined a detailed step by step methodology of how you can easily install your free SSL Certificate on your website, securing it from a wider ranging series of malicious web attacks and hackers.
High Quality Uptime
A Virtual Private Server can do little for you if does not have the capability and efficiency to provide you the desired speed and uptime that you were looking. Fortunately, GoDaddy is among a handful of webhosting companies that can provide you with an optimal speed and consistent uptime. GoDaddy provides its users with a guaranteed uptime of 99.9% every day of the month. We have also run a series of performance tests to check whether or not it was true, and to our surprise it was.
Entering your VPS Promo Coupon
It could be a bit complicated to initially locate the box where you are supposed to enter the coupon code because of the ad pop ups on the window. However, when you have your VPS coupon code with your search for a field in the upper right hand side of GoDaddy's page where you are calculating the total amount that you owe.
This field will cascade into a box where you will be required to punch in the coupon code, the source code as well type in the working promotional code for GoDaddy's VPS coupon for that month.
It is important that you ensure the expiration date of the VPS promo coupon isn't near or reached. Click on the field displayed as 'Apply Code', and when the page automatically refreshes you will see a drastic reduction in the amount of money you need to pay, which of course varies from code to code. This is what you will see:

GoDaddy VPS FAQs
There is no doubt about the fact that Virtual Private Servers have been around for quite a long time. However, it is important to understand that the technology behind the service has constantly evolved over time.
There are users who argue that VPS is perhaps the best and more flexible way for enhancing traffic to their websites. In light of this, mentioned below are answers to some frequent asked questions that will give you a deeper perspective of why you should switch to using VPS hosting solutions provided by GoDaddy.
What would GoDaddy's Hosting Packages Cost me?
GoDaddy's hosting plans start from $20 per month and go upwards to $170 a month. Although it may sound a bit expensive, but the features and benefits provided in each VPS package differ considerably.
However, you can also save a lot of money by punching the VPS coupons GoDaddy has offered, which have also been mentioned at the start of this post. And as a tip, you can considerably save a ton of cash if you decide to purchase two years worth of GoDaddy's VPS hosting plans up front.
Would I need to Pay for my Website's SSL?
Not at all. GoDaddy provides its users with a free one year subscription of SSL. After one year you will have to pay to renew your SSL.
I have more than One Websites; Will I still be able to Use GoDaddy's VPS Hosting?
Yes you can. GoDaddy's VPS hosting packages allow for unlimited website hosting. Plus, you can also get up to 3 exclusive IP addresses.
Do I Really Need VPS Hosting?
If you have subscribed to shared hosting with GoDaddy, they will promptly notify you if it is time you should upgrade to their VPS hosting solutions. On a different note, if you see the number of unique visitors growing and your website gradually slowing down, you should opt for switching to GoDaddy's VPS hosting for a faster and more efficient and consistent website uptime.
Another authority on GoDaddy and a useful resource is WebHostingTalk with this
thread
.