How We Rate Web Hosts
Measuring Speed and Uptime, Test-Calling Support and more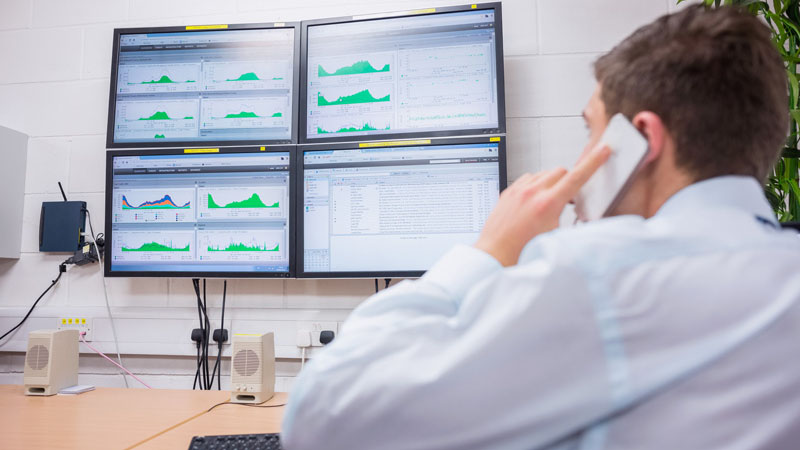 Evaluating web hosting providers is probably the reason why you are reading this. To find >
your
< hosting provider, that fits >
your
< individual needs best - for the lowest possible price. This article shows you how evaluation of hosting providers works.
1. Company Backgrounds
You don't want to get an email one day, telling you that unfortunately your hosting provider is bankrupt, your very successful web site is offline and your domain names can not be transferred to another host, because nobody works there anymore to process domain transfer requests. Now that would be bad, wouldn't it? So the first thing to evaluate the quality of a web hosting provider is the company's background. How long are they in business? Are they profitable and financially stable? Is it a privately held company or not? Does the company belong to another company and what's their background? How many clients do they have? How did they grow in the last years? Are they a "green hosting" company? With all this researched backgrounds about the enterprise itself, you can count on a strong fundament of financial security >before< checking out technical informations.
2. Hosting Plan Prices and Billing Cycle Lengths
We research all hosting packages of a web hosting provider and hack the prices, details and features into our huge database. In this way it's easier to compare hosting plans. We then evaluate 3 aspects of hosting package's prices:
The lowest monthly price
Commitment: How many months do you have to pay in advance to get this price?
So what is the total price you have to pay NOW? (monthly price x billing cycle = total price due now)

Many hosting providers offer a very low monthly price, but only if you pay in advance for 2, 3 or even more years. The total price to pay right now then is pretty high. If you want to have an affordable price, the monthly cost
and
the billing cycle should be as low/short as possible.
Something that makes our comparisons special in web hosting journalism is, that we feed our database not only with the monthly price, but also with the billing cycle length and calculate the total price, that is due NOW for you.
3. Hosting Plan Features
We evaluate the following features of the hosting provider's packages:
Amount of storage space
Amount of monthly data traffic (bandwidth)
Amount of allowed email accounts, databases and FTP accounts
Scripting and technical features (Geeky details about PHP, ASP, Python, SSH, FrontPage Extensions, SSI, Ruby on Rails, custom htaccess files, cron jobs, and much more)
eCommerce Features (Included online shop applications, SSL certificates for secure transmission of credit card data, and so on)
Site Building features (Free site builder with templates included? Is a 1-click installer (e.g. Fantastico) included? Are content management systems, forums, chats, galleries and so on included?
Givaways: Are there $150 in free marketing credits included (e.g. for Google AdWords)? Is there a free search engine submission software in the package? You get the idea...

4. Reliability and Performance of the technical Infrastructure
Tu evaluate a hosting provider's reliability and performance, it's necessary to research and rate 4 areas of their infrastructure:
Network and Internet Connectivity
What kind of a connection to the internet does the data center have? Do they use multiple carriers (ISPs)? Do they have multiple fibre optical cables, in case a digger accidentially cuts one? Do they have 24/7 network security teams and scanning software?

Data Center
Is it a self-owned data-center or does the hosting provider rent a part of a data center owned by someone else? Does the data center have 24/7 security guards, CCTV, biometric entrance control? Does it have emergency power generators to assure uninterupted service in case of an outage? Does it have a fire-suppression system?
Hard- and Software Architecture
How is the hard and software connected to each other? Does the provider use pooled-server architecture? Do they have special software setups for specialized pools (like server-pools that only process email traffic) for highest performance?

Deployed hardware
Do they use up-to-date servers with multiple processors? Do they have RAID file storage units with mirrored hard disks for hardware redundancy? What kind of network equipment do they use? Do they have load balancers and wich ones?

5. Control Panel Software
Wich control panel software does the hosting provider use? Is it easy to understand? Does it have all the features necessary to administer a hosting account conveniently?
6. Customer Support
Does the hosting provider offer 24/7 support? Is there support by telephone? Is the support telephone toll-free? How long does it take, until a real person speaks to us, when we call support? Does the provider give a guarantee, like "2 minutes until speaking to a real person"? Do they offer live chat support? Is there a support ticket system? Do they have an extensive knowledge base, helpful video tutorials or an active user forum? Is support friendly, helpful and responsive, when we call with self-made issues to test them?
7. Guarantees
There are several guarantees those kind of hosting providers do give, that are confident in their ability to satisfy customers:
Money-back guarantee (either 30 days, 45 days or even any-time)
99.9% uptime guarantee
Support guarantees (like answering phone calls or emails within a certain time)
8. Conclusion
We finally make a conclusion, summing up all facts, rating the provider and posting "pros" and "cons". In this way, hosting providers are evaluated. If you want to find out, what is the best provider for your needs, we recommend you to read our reviews. Researching the backgrounds is a lot of work. It is our mission to help our readers to find the best hosting providers for their individual needs.
Click here to see the Best Rated Hosting Providers in our database records in comparison.