Servers for Joomla?
Joomla Hosting explained
What is necessary to deploy this content management system?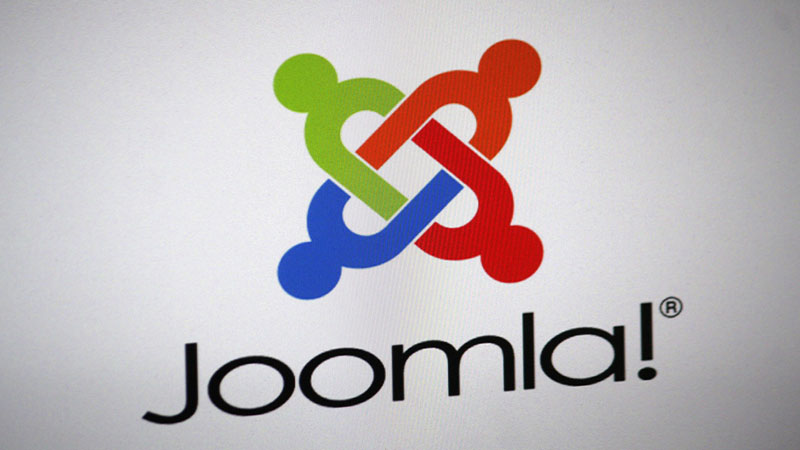 What is Joomla?
Joomla is one of the most common content management systems (CMS) on today's internet landscape. A CMS allows you to manage contents of text, videos, articles, pictures and much more. A CMS is a software that allows editors without technical knowledge to contribute contents to a web site.
Joomla is a community developed software, that is available in pretty every language on earth. Becaus more than 3,000 3rd party plug-in modules exist for Joomla (most of them are free), this powerful CMS is extentable and flexible.
With plug-ins,
Joomla
can be enriched by all kinds of features like galleries, guestbooks, online shopping carts, blogging functions and everything else, one can think of. Joomla is one of the top and most powerful tools for website building available.
Who uses Joomla?
Joomla can be used by everybody, that wants to maintain a web site. Because Joomla can fulfill hundereds of different uses, individuals use it, as do businesses of all sizes.
Joomla CMS provides a basis, that can be easily used as a company web site, a community site, blogging web site, a photo-sharing and gallery site, an e-commerce web site or anything else, one can think of. So the question above could be answered like this: For everybody, that needs a powerful, extendable, even multi-lingual content management software. However, a special kind of
Joomla hosting
is necessary to deploy this powerful CMS.
Joomla web hosting - why is there something special about it?
The software Joomla is relying on a groundwork of underlying functions, that need to be installed on the very web server, Joomla CMS is running on. If these functions are not supported, parts of Joomla will not work properly - or the complete CMS won't work at all.
You will read about the specifications later in this article. If you are looking for a web host, bearing in mind you want to use Joomla on your new hosting account, make sure all these fundamental technical issues are as Joomla needs them
before
signing up.
It can be hard research work to find a Joomla hosting provider that offers a package with all the necessary basics installed and having a good price, high support quality and a reliable and highly performing data center.
Necessary server requirements for Joomla
Joomla is a content management system and like all other CMS it relies on server support for a scripting language. For Joomla Version 1.5, the used scripting language is PHP.
Version 5.2 or higher is recommended, however the minimum requirement is PHP 4.3.10. As a database, mySQL 4.1.x is recommended, the minimum requirement is 3.23. Watch out, Joomla 1.5 is not yet compatible with MySQL 6.x!
The underlying web server can be Apache Webserver (with mod_mysql, mod_xml and mod_zlib turned on). Apache Version 2.x+ recommended, but at least Version 1.3 is necessary. Alternatively (on windows servers), Joomla can be deployed on Microsoft's Internet Information Server (IIS) recommended Version 7 (at least Version 6).
If you want to use server side image manipulation, like resizing fotos for galleries or server-side resizing of images in articles, a module for these functions needs to be installed at the server.
There are 2 main modules used for these operations (on Apache), if either of them is installed, server-side image manipulation is possible. However, the best is to have both installed. The one is called GD Lib, the other one is iMagick.
If you want URL rewriting, you will need to have the Apache mod_rewrite extension installed and the host should allow for custom .htaccess files.
URL rewriting means, that web addresses like www.something.com/123123/article-33/123123.html is turned into something of more informational value like www.something.com/notebooks/sony/vaio.html - this is especially important for search success in search engine results and thus increases significantly the number of visitors your site gets.
Joomla 1.5.x technical hosting and server requirements:
Software
Recommended
Minimum
More information
PHP
Version 5.2 +
Version 4.3.10
https://www.php.net
MySQL
Version 4.1.x +
Version 3.23
https://www.mysql.com
Apache
(with mod_mysql, mod_xml,
and mod_zlib)
Version 2.x +
Version 1.3
https://www.apache.org
Microsoft IIS (with support for PHP 5.2, MySQL 5.1, MS URL Rewrite Module ISAPI, Required for SEO URLs, Fast CGI)
Version 7
Version 6
https://www.iis.net
What more important things are to say about a good Joomla Host?
A good
Joomla hosting provider
offers servers, that are optimized for this CMS. Some very good
Joomla hosting
providers even offer a 1-click installer (like "Fantastico") for painless installation of the Joomla software and database installation.
This makes it unnecessary to download large files from
www.joomla.org
, upload them to your host and unpack them there for manual installation.
Of course, a state-of-the-art
Joomla hosting
provider should give you everything, a great general hosting provider should offer as well: a fast support you can count on, low prices, high amounts of storage and bandwidth, a reliable service (the best is with a 99.9% uptime guarantee) and fast performance.
Additionally it would be good to have regular courtesy data backups, a reasonable control panel (like cPanel) and a high price value. A money-back guarantee shows the
Joomla hosting
company is confident in their customer satisfaction and so usually, they will make you happy.