Company Overview
The company had been in business even before Google came into the picture. That makes them internet veterans. Founded in 1997, Liquid Web is a private company that has three technologically cutting-edge data centers, all of them based in Lansing, MI in the United States. In addition to this, Liquid Web has another office in Scottsdale, AZ.
Its experience and track record has earned it clients that are fully satisfied with the company's expertise in running registered domains smoothly. To date, Liquid Web has 30,000 clients. Amazingly, the company is smaller in size than many other competitive domain hosting companies in the world.
And did we mention that its clientele extends to 100 countries? That's how globally sought-after their expertise and services are.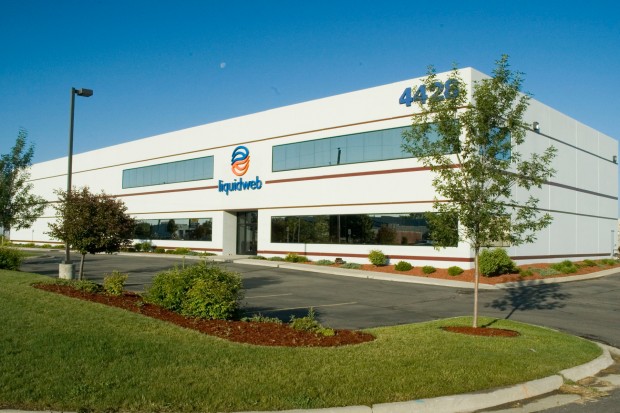 The firm was also honored by Inc Magazine as one of the Inc 1000 for two years running - 2007 and 2008.
Its company and clientele size notwithstanding, Liquid Web has made its name by delivering a raft of high-value services to clients with highly demanding requirements. With its focus more on services than the high volume of clients, we take a look at what services they offer.
Uptime and Reliability
The reason why corporate customers choose Liquid Web plans becomes more evident when we consider their uptime/downtime track record.
For subscribers to its dedicated and VPS plans, Liquid Web promises a thorough 100% uptime network guarantee. In case this promise is not met, the company credits 10x worth of the downtime refunded to the customers. So that means if customers experience a downtime of, say 1 hr, they get 10 hrs credits. Any compensation has to be manually claimed as laid down by Liquid Web.
For customers of its shared hosting plan, Uptime is not guaranteed but even then, the company vows to use all out efforts to keep the service running like clockwork. There are no refunds associated with a shared hosting plan.
One benefit of having Liquid Web as your hosting provider is that it doesn't outsource its data centers to a third party. The privately-owned company is responsible for the day to day operations at its 3 Lansing-based data centers. They are promoted prominently on their website, giving corporate customers absolute peace of mind in understanding that they will get their money's worth by opting for a company with in-house and state of the art facilities.

Their bandwidth consists of the Tier 1 premium network bandwidth that's offered by telecoms giants such as AT&T, Sprint & Verizon. Their data centers are equipped with dedicated power transformers making them self-sufficient and unaffected by power supplied by utility companies. They employ comprehensive and always-on network of UPS and diesel generators to keep the servers purring along.
They take security concerns seriously with a well-laid out network of electronic systems. All data centers are adequately cool with their well laid out plan of redundant air conditioning systems. These data centers are also reinforced by concrete walls.
The inclusion of all these elements ensures that Liquid Web takes its responsibility as a hosting company rather seriously.
Hosting Plans and Tech Features
| | | | | | | |
| --- | --- | --- | --- | --- | --- | --- |
| 1 | VPS | VPS 2 Linux | 40 GB SSD | 10 TB | $29.00 | $29.00 |
| 2 | VPS | VPS 4 Linux | 100 GB SSD | 10 TB | $49.00 | $49.00 |
| 3 | VPS | VPS 8 Linux | 150 GB SSD | 10 TB | $69.00 | $69.00 |
| 4 | VPS | VPS 16 Linux | 200 GB SSD | 10 TB | $129.00 | $129.00 |
| 5 | VPS Windows | VPS 4 Windows | 100 GB SSD | 10 TB | $74.00 | $74.00 |
| 6 | VPS Windows | VPS 8 Windows | 150 GB SSD | 10 TB | $94.00 | $94.00 |
| 7 | VPS Windows | VPS 16 Windows | 200 GB SSD | 10 TB | $169.00 | $169.00 |
| 8 | Dedicated Managed | Intel Xeon 1230 v6 | 2 x 240 GB SSD + 1 TB | 5 TB | $149.00 | $149.00 |
| 9 | Dedicated Managed | Intel Xeon Silver 4108 | 2 x 480 GB SSD + 2 TB | 8 TB | $299.00 | $299.00 |
| 10 | Dedicated Managed | Intel Xeon Gold 6130 | 2 x 480 GB SSD + 2 TB | 8 TB | $499.00 | $499.00 |
For a company that continues to retain its clientele due to superior customer service, their hosting features should be well-worth the quality and money to enjoy continued success. Let's take a look at their plans:
Hosting Plans of Liquid Web
The company stakes its reputation on the 4 types of hosting plans it offers its enterprise and corporate-class customers - dedicated, cloud, VPS, and shared hosting.
Dedicated hosting - In this hosting plan, the company deploys dedicated servers that are customized according to the customer's requirements. They are selected based on the packages that a client requires, which in turn informs the server configuration. Everything from the processors, operating systems (such as Windows or Linux variants) and storage space are customized accordingly.

They are then housed inside single core, dual core or quad core servers. As the requirements continue to evolve so does the configuration on those servers, with options to integrate add-ons such as storage, backups and even security features like firewalls. All these can be availed for an additional fee.


Smart Hosting - How about a smart server that can switch between all the services, letting you enjoy the advantages of every hosting plan that Liquid Web offers its clientele. In fact, thanks to their smart server technology, it will evolve its features and functions based on real-time requirements.

If you want cloud reliability that comes with a dedicated server or even a VPS on, then these smart servers are your best bet. You can choose plans based on raw server specs. Based on your requirements, Liquid Web offers 3 diverse group configurations: Smart Dedicated, Smart VPS and Smart SSD (that includes the superfast SSD storage drives).


VPS Hosting - Liquid Web also offers the standard VPS plans to customers, broken down into 4 packages that best reflect their hosting needs. They differ in the amount of server resources allocated. The bandwidth available to each customer is limited to 2TB irrespective of what VPS plan they opt for.


Plans, Apps and Features Rating:
Control Panel and Software
Liquid Web is fully HIPAA Compliant
In case you're still wondering how much emphasis Liquid Web pays to security of your data, the good news is that it's a HIPAA compliant. They are responsible for the integrity, confidentiality and availability of data and electronic information that goes through their server(s). In case of not following rules, the HIPAA HITECH legislation has laid down stiff penalties for violating entities.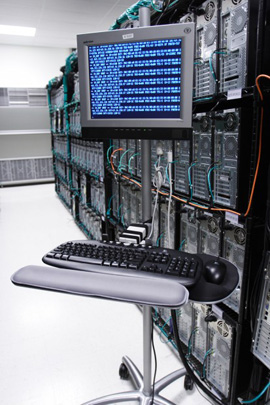 Hardware Configurations
Customers can build, use and modify their very own HIPAA compliant server. Liquid Web offers you to use their especially pre-configured servers or you can even use your own. They give you cutting-edge hardware to set up your own; their most basic specs are enough to power a small or medium sized website or service.
To build/modify your server, Liquid Web offers:
Processors - From Intel and AMD that are made for servers first and foremost, durable and high-performing.


Storage - You can choose from either the traditional SATA drives (high capacity, good read/write performance) or Solid State Drives (low capacity, blazing-fast read/write performance), depending on your website and traffic requirements.


Memory (RAM) - More RAM equals more performance boost and less lag. Choose the amount of memory that gives you the best technological advantage.


Physical Firewall - It's important to secure your server physically so that it you can never fall victim to theft. Choose from a fortified and secure choice of locked cabinets to ensure that you meet HIPAA standards.


You can either use SATA drives or hot-swappable SSDs depending on your storage, speed, performance and reliability requirements, both of them offered by Liquid Web to build your server. For memory the firm gives you 8 gigs of RAM that is generous for a start. However, you can easily upgrade to more as your needs evolved and that too rather inexpensively.

For the main guts of your server, that is the processor, you can choose from a multitude of cutting-edge models that are made for server configurations, with prices being offered that are a result of cutthroat competition. AS per HIPAA compliance requirements, all servers are housed in a locked cabinet/compartment.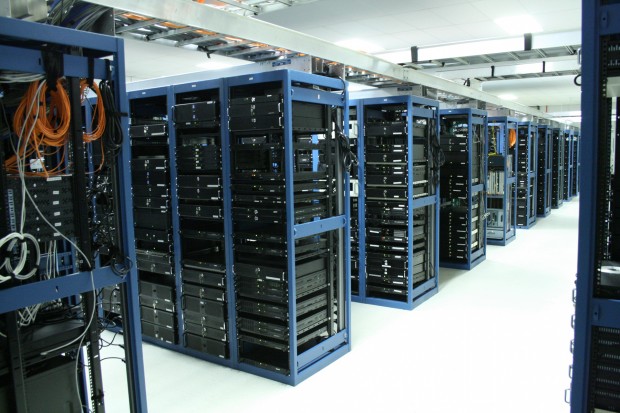 How does Liquid Web carry out HIPAA Certification?

Liquid Web takes care of the hardware, software and the technical side of HIPAA compliance. They give customers the option to employ the services of a third party auditor for review and audit if they want.

This auditor has to have experience as a HIPAA Compliance Auditor so that they can check that the server passes federal regulations. The compliance auditor can check if the prerequisite encryption is also in place at the database as well as the storage space, and that the software used is from a recent and stable release.
Support Performance
Support Test Results
Support Hours
24/7
Excellent
For a hosting company, customer support and that too excellent customer support at that, is an essential part of their services. Time is of the essence as their clients will be calling them day in and out 24/7 concerning the stability and smooth functioning of their websites and domains.
Liquid Web's customer service representatives say that their average time to respond to a support call is no more than 20 seconds on average. An impressive customer service metric, its customers will be also pleased to know that any email or ticket enquiries will be entertained in no more than 10 minutes.
To call them, they provide a US toll-free number to reach them. For international clients there's another US number provided. All calls are attended by well-groomed and on-site staff, meaning no calls are outsourced. This also ensures that the necessary personnel are at the data center for efficient and timely handling of issues.
Liquid Web offers three levels of support. Customers who opt for Dedicated or VPS plans are paired with instant customer support phone lines and live chat. All their calls will be responded in a 59 second window. Here, Liquid Web promises that any call that takes more than 6 minutes to resolve any outstanding issues will be offered credits. Hourly account credits shall be given, subject to manual claiming of refunds by the customer. As liquid Web likes to remind its customers, they have a dedicated support staff available under the banner of 'Heroic Support'.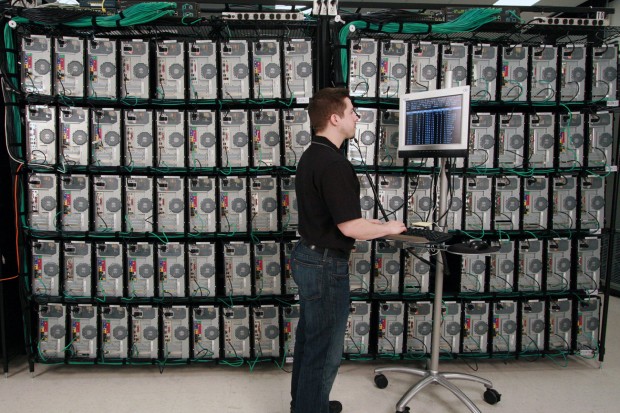 For those who want to get access to a comprehensive online knowledge base, they're in luck. Liquid Web's support site includes answers to common customer queries as well as detailed explanation of technical queries. Some of their articles are structured like a full-length blog, giving their customers more value to have access to value-added information services.
Liquid Web wants to let their customers know that their websites and servers are under expert care. For this they offer their customers a comprehensive Service Level Agreement (SLA), an industry-leading agreement that applies to its Dedicated Server and VPS customers. Some salient features of this document include:
Initial Response Time - any complaints or issues that occur will be taken action on in no longer than 30 minutes.
Hardware Replacement Guarantee - 30 minutes will be the maximum amount of time to have your replacement hardware component installed and running.
Network Up-time Guarantee - the company will always strive for 24/7 100% up-time for its servers.
In case any of these SLA guarantees are not honored, Liquid Web will credit you at least 1,000 % of the actual amount of the time that your guarantees were not met.
How Soon Does Liquid Web get you up and Running?
So you've finally taken the plunge and have signed up for Liquid Web's hosting plan and configurations. The sales process takes over from here and you will get a verification call from their Sales team within 30 minutes. Once you verify your order over the phone, the Sales team will inform their Setups team to start assembling the server.
After 48 hours, the server is assembled and ready for prime time. In case you still want to have expert help when configuring your server, the Setups team will be onboard with you and ready to help you every step of the way.
Pricing, Value and Renewal Fees
Let's look at the
Price Value, Ease of Use, Reliability
and
Customer Support
to gauge how good of an experience Liquid Web offers.
You are looking for a hosting solution that gives you absolute peace of mind as well as all the technological features you need to build and run your website. Some of the web development technologies such as PHP, Python, Ruby-on-Rails, MySQL and more are fully supported to run on Liquid Web's servers.
In addition to that, CPanel will offer you the tools and features to make Redundant Nightly Backups of your website and other associated data.
If you wanted to know how well your website is doing traffic-wise and other stats, then you're covered with their powerful website analytics tool. Even though the company's price point looks a bit higher than its competitors' offerings, their level of service and features as well as their 'No Overselling' Policy ensures that you get your money's worth.
Conclusion: Do we recommend Liquid Web?
Yes, we absolutely do recommend LiquidWeb.
By the way, this website is actually hosted with Liquid Web.
Liquid Web has been around longer than most internet companies. Its invaluable experience as well as technical and customer service record is spotless, owing to its share of the web hosting market and the legion of satisfied customers that continue to choose them to this day.
Their price plans might be a tad higher than what their competitors offer but in terms of stability, reliability and performance, there's no reason why you can't go for the one of the best.