Uptime and Reliability
ResellerClub is quite choosey when it comes to selecting datacenters – which is primarily due to the fact datacenter performance is key to realizing whether you will get optimized and efficient server performance or not. That is why ResellerClub has focused incorporating and integrating the best in software and hardware components in all their datacenters to provide their users with maximum power and reliability.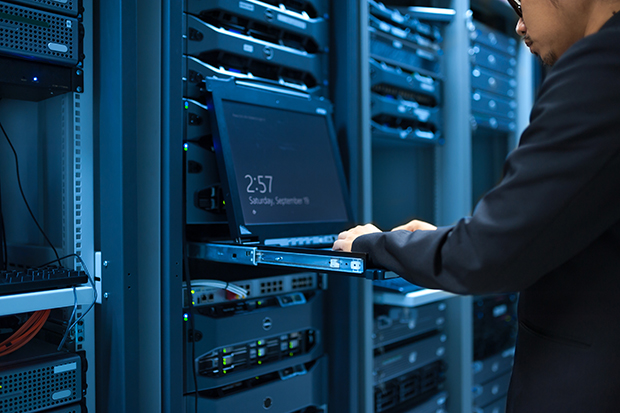 In all, ResellerClub has multiple datacenter location across borders with more than one datacenter location in a single region. They have datacenters in Turkey, the US, India as well as in China.
Another thing that really sold me to ResellerClub was the fact that it enables its webhosting users to choose any datacenter they want. However, entry-level users that have subscribed for their R0 package aren't given this privilege.
Furthermore, all ResellerClub datacenters have their own substation, which means they have independent power lines and electrical feed. This is a testimony to their security and reliability. Moreover, ResellerClub has also integrated fire suppression measures and energy-efficient powerful water-based cooling system for added server utility.
The datacenter located in the US has a total of 17 state of the art fiber-optic providers and an innovative infrastructure installed, while other datacenters follow the same infrastructure, but have lesser fiber optic providers.
The dense technological and secure infrastructure incorporates the use of powerful tech and systems like the dual quad code Xeon processors, 24 GB worth of processing speeds, 250 GB worth of RAID1 operating system driver and 1 TB worth of storage capacity with more than one fiber cable links.
Moving ahead, ResellerClub has also secured its data servers through high level encryption systems. And has specifically focused on ensuring topnotch security on webhosting facilities, securing the website design and access control of its users.
On top of that, the company has incorporated the services of industry professionals as well as software and hardware engineers that keep a bird's eye view on your website's security.
And this is why the company easily manages to provide users with both speed and exceptional reliability. They never experienced a drop in their 99.99% uptime speeds. Plus, the company exceeds 200,000 in resellers to sell their webhosting plans.
Hosting Plans and Tech Features
| | | | | | | |
| --- | --- | --- | --- | --- | --- | --- |
| 1 | Shared | Personal Linux | unmetered | unmetered | $2.49 | $3.49 |
| 2 | Shared | Business Linux | unmetered | unmetered | $3.49 | $4.99 |
| 3 | Shared | Pro Linux | unmetered | unmetered | $4.49 | $6.49 |
| 4 | Shared Windows | Personal Windows | unmetered | unmetered | $3.49 | $3.49 |
| 5 | Shared Windows | Business Windows | unmetered | unmetered | $5.99 | $5.99 |
| 6 | Shared Windows | Pro Windows | unmetered | unmetered | $7.49 | $7.49 |
| 7 | WordPress Managed | Starter Lite | 5 GB | 25,000 visits/mo. | $2.49 | $3.39 |
| 8 | WordPress Managed | Performance Lite | 20 GB | 200,000 visits/mo. | $2.89 | $4.19 |
| 9 | WordPress Managed | Business Lite | 40 GB | 300,000 visits/mo. | $3.89 | $5.59 |
| 10 | WordPress Managed | Professional Lite | 40 GB | 500,000 visits/mo. | $4.89 | $6.99 |
| 11 | WordPress Pro | Standard Pro | 5 GB | 25,000 visits/mo. | $5.99 | $7.49 |
| 12 | WordPress Pro | Business Pro | 20 GB | 200,000 visits/mo. | $9.19 | $11.49 |
| 13 | WordPress Pro | Pro Pro | 40 GB | 300,000 visits/mo. | $11.99 | $14.99 |
| 14 | WordPress Pro | Elite Pro | 40 GB | 500,000 visits/mo. | $21.99 | $27.49 |
| 15 | Reseller | R1 Linux | 40 GB | 800 GB | $10.99 | $18.99 |
| 16 | Reseller | R2 Linux | 50 GB | 1 TB | $14.49 | $20.49 |
| 17 | Reseller | R3 Linux | 100 GB | 2 TB | $16.49 | $27.49 |
| 18 | Reseller | R4 Linux | 200 GB | 4 TB | $25.49 | $42.49 |
| 19 | Reseller Windows | R1 Windows | 10 GB | 200 GB | $17.99 | $17.99 |
| 20 | Reseller Windows | R2 Windows | 25 GB | 500 GB | $21.99 | $21.99 |
| 21 | Reseller Windows | R3 Windows | 50 GB | 1 TB | $27.99 | $27.99 |
| 22 | Reseller Windows | R4 Windows | 100 GB | 2000 GB | $46.99 | $46.99 |
Plans, Apps and Features Rating:
Control Panel and Software
One more reason why ResellerClub stands out in comparison to a majority of other reseller and webhosting solutions providers is for the fact that it has incorporates the utilization of its control panel in all reseller shares hosting plans.
This is by far the most important and fundamental highlight of the company, which has tremendously worked in their favor in attracting users from all over the world.
To serve their specific domain needs, ResellerClub provides top level domains for the majority of existing possibilities.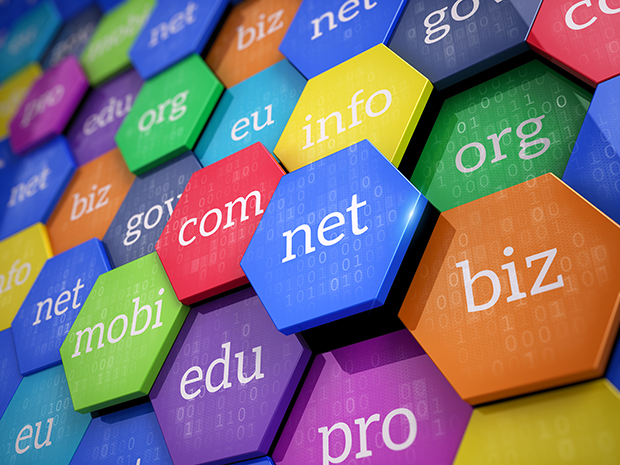 ResellerClub provide its users with a powerful control panel, making it ridiculously convenient for users to manage every small and big aspects of their webhosting experience.
Furthermore, they have also provided users the opportunity to use Softaculous, which is an application installer integrated within the cPanel so that you can easily and efficiently install powerful web applications such as WordPress, Drupal, Joomla, Magento and more.
As for the features, there is no shortage of benefits and features provided by the company, which primarily include state of the art technology and datacenters around the world, scalable servers, hyperthread processing, PHP 5.3x, Perl, Apache 2.2x, MySQL 5, Zend Optimizer, Zend Engine, ionCube Loader, RAID Controller, Dual E5530 2.40GHz Xeon Servers, 250GB RAID1 OS Drive, 24GB RAM.
The cPanel incorporated for reseller services is also available in all webhosting plans. And because the cPanel provided by ResellerClub is WHM, you can exercise additional management and control over all elements and aspect of the webhosting business as a reseller.
And through the WHM, resellers can quite efficiently and effectively be able to develop hosting plans, which includes the distribution and allocation of RAM, storage, processing updates, email accounts, bandwidth, etc.
You will also be able to track and evaluate the status of your server and maintain your webhosting plan's potential and limits.
The only two packages that do not include WHMCS are R0 and R1. All other packages have this powerful feature for client and billing management, customer and tech support, migration and integration.
Support Performance
You can create a ticket directly on their site, as well as use email to contact them. Additionally, the online data center, allows you to find questions answered by other customers, as well as the tech team, so you can find more answers on your own.
Live chat and phone support are also provided every day of the year, and you can reach them at any time of the day that you call in for support.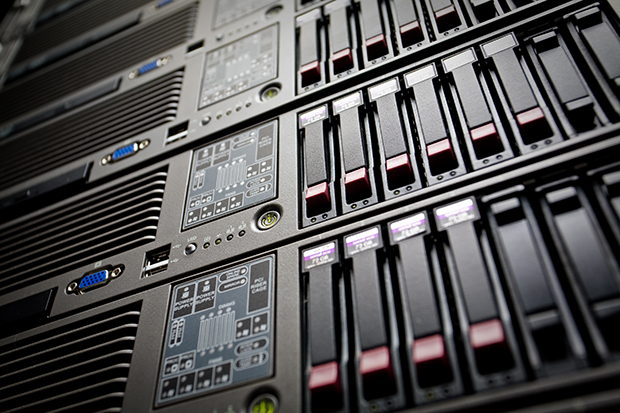 With various methods to reach the ResellerClub team, you will get a quick answer to your question and support.
Pricing, Value and Renewal Fees
What ResellerClub actually does is it resells its shared webhosting plans to entry level webmasters, advanced webmasters and business organizations on the basis of both Windows and Linux operating systems.
The major reason behind ResellerClub's immense success was its ability to always be up to date in regards to their software and hardware so that their users could strong trust and faith in the company to redistribute its webhosting plans and other features and then sell them to different clients and businesses.
Another reason why ResellerClub has become so overly popular and successful is because of its capability to provide its users with flexible and affordable webhosting plans. Their entry level webhosting plan, namely R0 comes with numerous beginner features and benefits at a nominal cost, which is under $10.
Additionally, you will be amazed how much discounts and promotions ResellerClub offers to users all over the world. By utilizing their promotional codes and discount deals you can get up to 40% off on their other more streamlined packages for advanced and corporate users.
The company's services are widely popular amongst Linux users, which is basically why I have chosen to direct this price value section on their Linux webhosting plans.
ResellerClub has a total of five webhosting flexibly designed webhosting plans, catering to a wide range of users. The names of the shared hosting plans are R0, R1, R2, R3 and R4.
The R4 plan is designed for top level users and businesses and consists of 200 GBs worth of hard disk storage, 4 MB worth of bandwidth, limitless domain names and POP3 email subscription accounts.
Moreover, I was thoroughly impressed with the fact that resellers were given the opportunity to utilize topnotch programming applications and features, namely PHP 5.3x, Perl, CGI, Python, Curl, MySQL 5 and Apache 2.2x. It doesn't get any more powerful than this.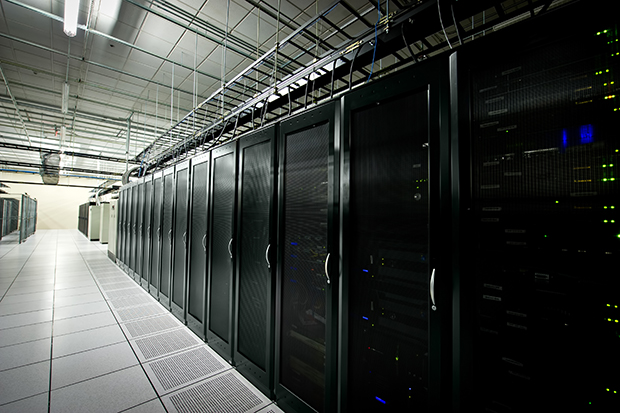 Plus, the ResellerClub R webhosting plans also provide Zend Engine, Zend Optimizer, RAID Controller and the ionCube Loader application for utilization as well.
More importantly, the company provides users with incredibly efficient and effective server platforms with technical specifications such as RAID1 drive, Intel Xeon processors, 24 GB worth of processing power and Intel dual quad core systems.
Money-Back Guarantee
This is another cool advantage that ResellerClub provides – and I say this with excitement because there aren't a lot of exclusive reseller/webhosting companies that provide quick and hassle-free money-back offers.
In ResellerClub's case you can claim a refund within 30 days of subscribing for any ResellerClub webhosting or reseller plan. You can also claim a refund if you don't think the company isn't helping your bottom line. You can easily cancel accounts and your refund will promptly be transferred into your account within 30 days.
Conclusion: Do we recommend ResellerClub?
All in all, ResellerClub provides users with an exceptional array of services on budget-friendly prices.
The company has a solid background and will be there for their clients in the long term.
Their technology is exceptionally strong and 100% optimized for the specific necessities of reseller hosting.
The price level is high and there even are ResellerClub Discount codes available to get the cost even lower.
Resellerclub is a 100% recommendation, especially for everyone that want to engage in reselling hosting packages.